The centre administration of Seberang Perai is in Penang. With a total area of 189.3 kilometre per square feet and with a total population of around 5,000 people.


Exploration commenced, Seberang Perai changed its look from being a forest to an agricultural land.


New Ordinance was released, the state government established Rural Body. Butterworth Municipal Council and Rural Municipal Council for North, Centre and South were estanlished.


Local Government Act(Peruntukan-Peruntukan Sementara) 1973 was taken into effect in Penang. On 1st of July 1974, all three North County Council, Centre County Council and South County Council, Seberang Perai were unitised and known as a Local Authorithy Managing Body, Seberang Perai.


Local Government Act 1976 took into effect. Local Authorithy Managing Body of Seberang Perai is now known as Majlis Perbandaran Seberang Perai / Seberang Perai Municipal Council and obtained the State Municipal standard.
Seberang Perai (formerly known as Province Wellesley ) was a British colony in 1800 and its administration was then located in Penang.

Covering an area of 489.3 sq. km. it was populated by only five thousand people but this swampy jungle was progressively developed into agricultural land starting from pioneering explorations in 1850.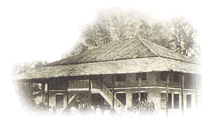 After the signing of the Pangkor Agreement in 1874, the area of Province Wellesley was increased to 740.12 sq. km. Population had by then increased due to the opening of the new townships of Butterworth and Bukit Mertajam.

The areal coverage of Seberang Perai currently stands at 738.41 sq. km. The reduction in area is due to changes in the alignment of Sungai Muda (Muda River) which demarcates the border between Kedah and Penang.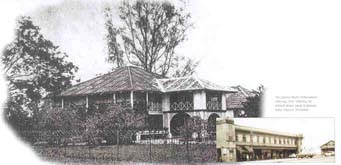 In 1896, the first Municipal Ordinance was introduced to ensure the smooth administration of local authorities in Penang. In 1913 another legislation was introduced in Penang and this permitted the creation of a Rural Board in Province Wellesley. The evolution of local government continued in 1952 when two Local Authorities and three Rural Authorities were established. These three Rural Authorities were merged to become the District Authority in 1961.
On 1st July 1974, under the local government law the three authorities were combined to form The Board of Administration of Seberang Perai Local Government.
Finally, under the Local Government Act 1976, history was created on 15th Dec 1976 when the Board was succeeded by and recognized as the Municipal Council of Seberang Perai or MPSP, the largest local authority in Malaysia.
Today, MPSP administers three main Districts with 54 localities.
The Municipal Council of Seberang Perai (MPSP) has been granted and elevated to city status by His Majesty The Yang Di - Pertuan Agong XVI Al - Sultan Abdullah Ri'ayatuddin Al - Mustafa Billah Shah Ibni Almarhum Sultan Haji Ahmad Shah Al - Musta'in Billah.

From 16th September 2019, the Municipal Council of Seberang Perai (MPSP) has been officially declared as Seberang Perai City Council (MBSP), with all the rights of a city.