MANAGEMENT
MBSP is run by a management body whose members consist of the Mayor as the Chief Executive Officer and 24 Councilors who are all nominated by the State Government. The role of the Chief Executive Officer is to ensure that the decisions of MBSP are implemented and the day-to-day operations of the council are according to the corporate plan.
The organisational structure is made up of 18 functional departments and headed by the City Secretary as the Chief Operating Officer. The role of the Chief Operating Officer is to assist the Mayor to supervise and co-ordinate the daily operations of all the departments.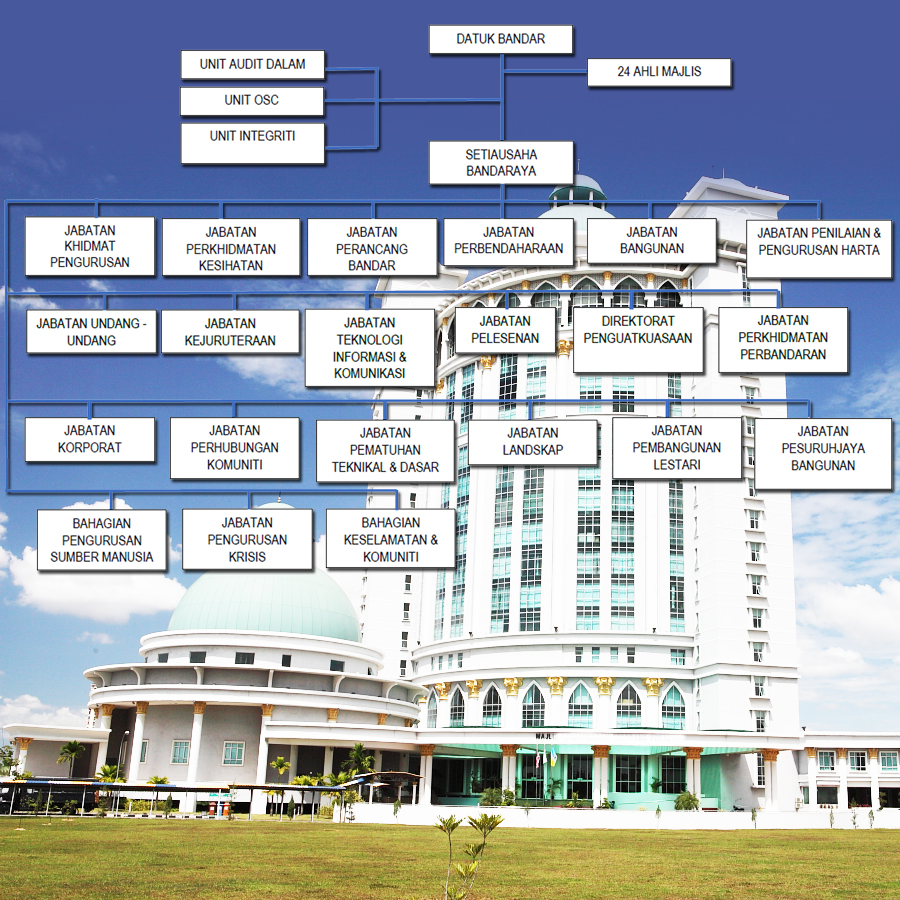 6 Council Commitees are established to enforce existing and also to make new policies. The Council Commitees' members are appointed by the Mayor. The committees meet monthly to analyze, discuss and approve papers presented by the various departments.
The results of the meetings will then be presented to the Full Council (which consists of all 24 councillors) chaired by the Mayor at the end of the month for final endorsement before implementation by the council.